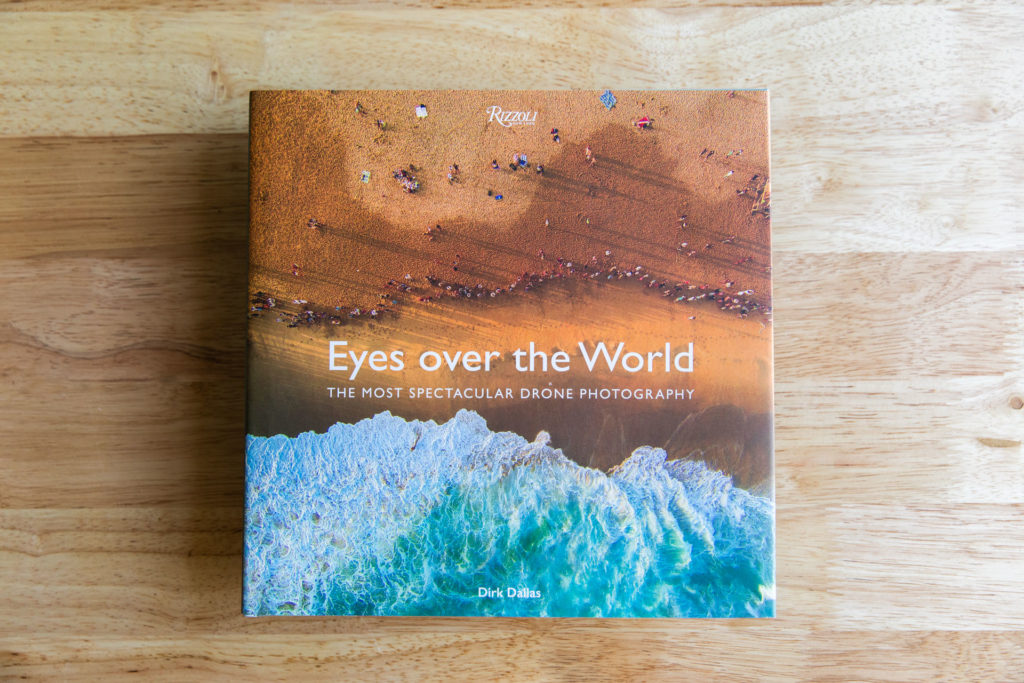 After months and months of hard work, I am proud to announce the drone book I authored and curated, Eyes over the World: The Most Spectacular Drone Photography, is finally launching on Tuesday, May 26, 2020!
This hardcover book features an absolutely stunning collection of over 170 drone images from 125+ photographers that were taken on all 7 continents.
The images are organized geographically into five distinct landscapes: water, arid, lush, urban and ice. This inspiring book will be the perfect addition to add to your photography book collection, keep on your coffee table or to use as a bucket list of places to explore…hopefully in the near future 😉
The book includes forewords from legendary travel adventure photographer Chris Burkard and Benjamin Grant, founder of the ever so popular @dailyoverview.
Limited Time Exclusive Pre-Order Thank You Bonus! As a thank you for pre-ordering my book I will mail you a signed 4×6 drone print, and a couple of #fromwhereidrone stickers. Just pre-order your book from any supplier, and then submit your receipt as proof of purchase by Monday, May 25th, 2020. The form and all the details can be found here.
You can buy the book here:
Book details:
Hardcover, 208 pages, measuring 10.3 x 1.1 x 10.3 inches, weighing 3.2 lbs. Published by Rizzoli New York.
Book description:
A vertiginous overhead view of a Tokyo city street grid, set aglow with nighttime lights. Aerial shots of whales in the turquoise-blue waters of the Indian Ocean. Sunbathers languidly lounging on a tropical beach's pearly-white sand. These are just a few of the inspiring images showcased in this stunning compilation of the world's best drone photography. One of this era's fastest-growing technologies, drones have transformed the world of photography, allowing a new class of creatives to capture images that shift our point of view and redefine how we see the world.
Paying homage to the breathtaking beauty of our planet, Eyes over the World features an eclectic range of natural wonders and man-made oddities captured by both luminaries and amateurs alike in the burgeoning drone-photography community. Edited by drone-photography expert and the creator of the "From Where I Drone" Instagram account Dirk Dallas, this fantastic, fearless volume offers a new sense of perspective and awe gained by this fascinating new technology. Organized geographically, it can also be used as a bucket list of sorts–a catalog of all the wonders the Earth has to offer.
About the author
Dirk Dallas is the founder of @fromwhereidrone and the author and curator of the book "Eyes over the World: The Most Spectacular Drone Photography". He is also the host of Adorama TV's web series "From Where I Drone with Dirk Dallas" as well as an instructor for Creative Live. He is an FAA licensed drone pilot, commercial photographer, filmmaker, speaker, and professor/program director of Graphic Design and Visual Experience at CBU, in the College of Architecture, Visual Arts and Design located in California.